Quoting my own good reviews is probably the equivalent of vanity publishing but I can't resist it in this case, since only crime fiction enthusiasts will ever see Mike Ripley's kind comments. He is an archaeologist as well as a crime novelist, and contributes a monthly column, Getting Away with Murder, to Shots Magazine.
The vivacious Jessica Mann has written many a good thriller (one of my favourites being Funeral Sites – her feminist updating of The 39 Steps) and is the respected crime fiction critic for the Literary Review, but her new book is not a crime novel, rather a polemic and part-memoir.
The Fifties Mystique, splendidly published by Quartet Books, attempts (I think – but what do I know?) to explain pre-feminism to the post-feminist generation of women who have little or no appreciation of the situation of women in 'the long 1950s' which can be said to have extended from 1945 (end of WWII) to 1961 (introduction of the contraceptive pill).
Whilst Jessica goes out of her way to insist this is not an autobiography, the personal memoir elements of the book are the most intriguing and she never plays down the educational advantages she had, nor her flouting, deliberately or accidentally, of the social conventions of the day. All in all, this is a thoughtful, fascinating little book which ought to be on the reading lists of any university offering courses not just in 'Women's Studies' but also in sociology, history and what I would like to call simply 'humanity'. In fact, it should be on everyone's reading list.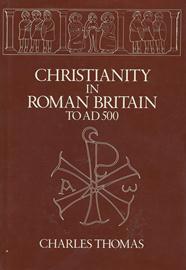 Personally, I have to say that my interests lie more in the 450s than the 1950s, as wonderfully elucidated in one of my favourite books,Christianity in Roman Britain to AD500 by the distinguished archaeologist Professor Charles Thomas.
This will not come as a surprise to anyone who knows of my long interest in sub-Roman Britain – which, God knows, I've told enough people about – and Professor Thomas' book is highly recommended. The fact that he is the husband of my good friend Jessica Mann is neither here nor there.